Olive Branch Drain Cleaning
Expert Drain Repair & Installation Services in DeSoto County & Shelby County
The various parts of your plumbing system work together to bring clean water into your house and take wastewater away. When something goes wrong with any part of the drain system, you need help fast. If you are dealing with a stubborn clog or damaged drainpipe, Olive Branch Plumbing Co. offers efficient solutions for any problem. Our experienced plumbers offer drain cleaning in Olive Branch, DeSoto County, and Shelby County.
Call For An Appointment Today!
What Happens if You Don't Clean Your Drains?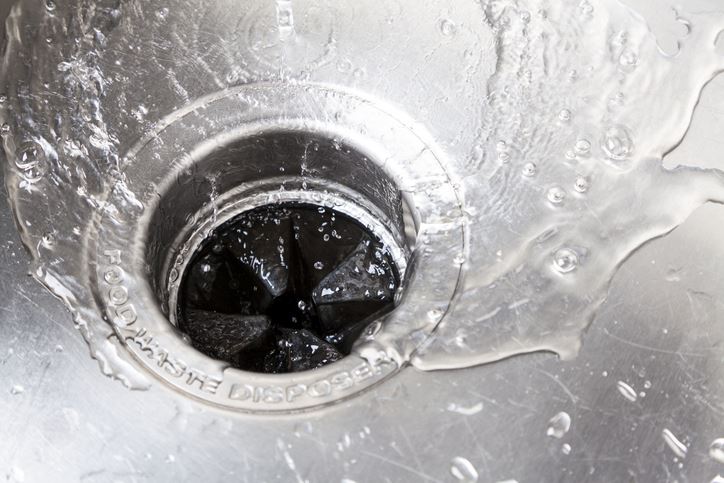 Every homeowner experiences a slow or clogged drain eventually. Often, a drain will become slow before it is completely blocked. If you don't call for drain cleaning when you notice the water draining slower than normal, the clog will continue to grow. The drain can then become completely blocked, leading to pipe damage, leaks, water contamination, health hazards, and even burst pipes in severe enough cases.
Drain Clogs Are Often Caused By:
---
Hair
Food particles
Grease or oil
Personal care product residue
Mineral buildup
Objects dropped down a drain
Flushing things that shouldn't be flushed
How Often Should Drains Be Cleaned?
Drain cleaning should be approached like any other plumbing maintenance task—on a regular and proactive basis. Depending on the drain type and usage, professional drain cleaning is typically recommended once a year. However, if you notice any potential signs that indicate a clog or other drain-related problem, you may need to schedule a drain cleaning more often.
Signs You Need Drain Cleaning:
---
Slow, sluggish drains
Gurgling noises from your toilets or drains
Repeated clogs
Standing water in your sinks or tubs
Backups in the toilet
Presence of drain flies
Overflowing toilets
By investing in professional drain cleaning in Olive Branch, you can help keep your drains free from debris, clogs, or unwanted substances. This can help prevent blockages from forming, while ensuring water can flow through the pipes freely.
If you need help with a drain clog, contact Olive Branch Plumbing Co. today at (662) 729-0846 for reliable Olive Branch drain cleaning or drain repair services.
Dangers of DIY Drain Cleaning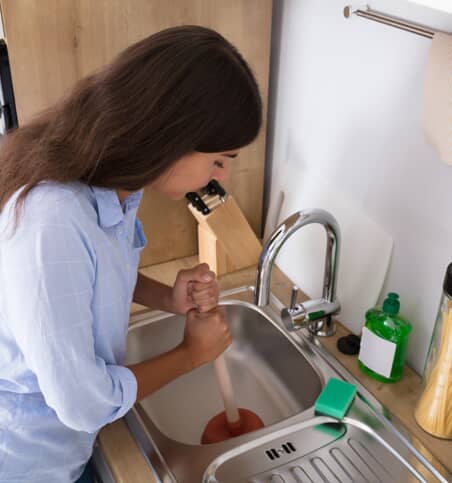 Although a clog can seem like a minor problem, attempting to fix it on your own can cause bigger issues. The drain cleaning liquids sold in stores have toxic chemicals that are damaging to plumbing pipes, while a plunger can push the clog further down the drainpipe but not far enough to completely clear it. That's why it's imperative you contact a trained plumbing company to handle any clogs. Our professional plumbers at Olive Branch Plumbing Co. have the tools and proven methods needed to clear any clog wherever it has formed.
Where Do Most Drain Clogs Occur?
---
Toilets
Kitchen sink drains
Bathtub drains
Shower drains
Bathroom sink drains
While you will need professional assistance once a clogged has formed, you can help keep your drains clear by treating them with care and dealing with issues as they arise.
How to Prevent Clogged Drains
Good drain maintenance is key for keeping your plumbing system running smoothly. Preventing drain clogs before they start should be a priority for every property owner who wants to avoid costly damage that a potential drain blockage could cause. So, in order to keep your drains clog-free for longer, it's important you invest in some preventative measures. Implementing these steps into your routine can help ensure that your drains remain clear and functioning properly for longer.
You Can Keep Your Drains Clear for Longer By:
---
Using a drain cover to help catch hair, food, and other debris from going down the drain
Being careful what you flush, avoiding certain non-flushable items and excessive amounts of toilet paper
Avoiding putting certain foods, like coffee grounds, fibrous foods, or eggshells, down the kitchen sink
Periodically flushing your drains with water
Having cold water running when your garbage disposal is going
Avoiding pouring grease down the drain
Regularly cleaning your sink, shower, and bathtub stoppers of any buildup
Olive Branch Drain Repair & Installation Services
Drain cleaning may not be sufficient for solving every drain problem. If a clog gets too large or improper methods were used to clear the clog, the drainpipe may be damaged and require drain repair. Unfortunately, this can leave you with an unusable drain while you are waiting for repair service. Call our local plumbers for same-day service to get your drain working again.
Drain installation may be needed for a remodeling or construction project or to replace an existing drain. Drain replacement in Olive Branch may be required when a drain is more than 50 years old, causing repeated problems, or backing up when you are using another plumbing fixture on the same floor. A licensed plumber can inspect the drain and recommend the best replacement options.
Call for Reliable Drain Services in Olive Branch
At Olive Branch Plumbing Co., we offer reliable plumbing services for homes and businesses at the best prices. When you need drain cleaning, repair, or installation, our plumbers can explain the options, make recommendations, answer your questions, and provide an estimate for your service. We offer a 15% discount for first-time service and a 10% military and veteran discount.
If you need help with a clogged or damaged drain, contact us at (662) 729-0846 to schedule drain repair in Olive Branch, Bartlett, Germantown, Collierville, Southhaven, or beyond.
Plumbers You Can Count On
We're Licensed in Arkansas, Tennessee & Mississippi

5-Star Customer Service

Over 30 Years of Experience
Five-Star Customer Reviews
"Used Olive Branch Plumbing to Re-Pipe the entire system from the meter and throughout the house, and install two gas lines. Jeff and Ben were great to work with. They were efficient in installing the new piping and getting things back up and running."

Michael R.

"I was beyond pleased with this service. Not only were they able to get me in quickly, they started on time! The repair was fast, they had to get a part and it was still fast. I called and gave them praise and they have to come back for other repairs!"

Tahiarah M.

"Olive Branch Plumping has consistently responded the same day and always gets the job done on time and on budget. I can always count on OBP when I need plumbing service and very impressed with their professionalism and responsiveness."

Matthew O.

"Fast, efficient, and reliable service. I highly recommend this company for your plumbing needs."

Darius F.

"The technician was courteous and arrive in a timely manner. He was able to quickly ascertain the issue and repair it within 30 minutes! I was pleased with the customer support representative who took my service call."

Tina F.